Enjoy refined Taiwanese cuisine
paired with French Champagne.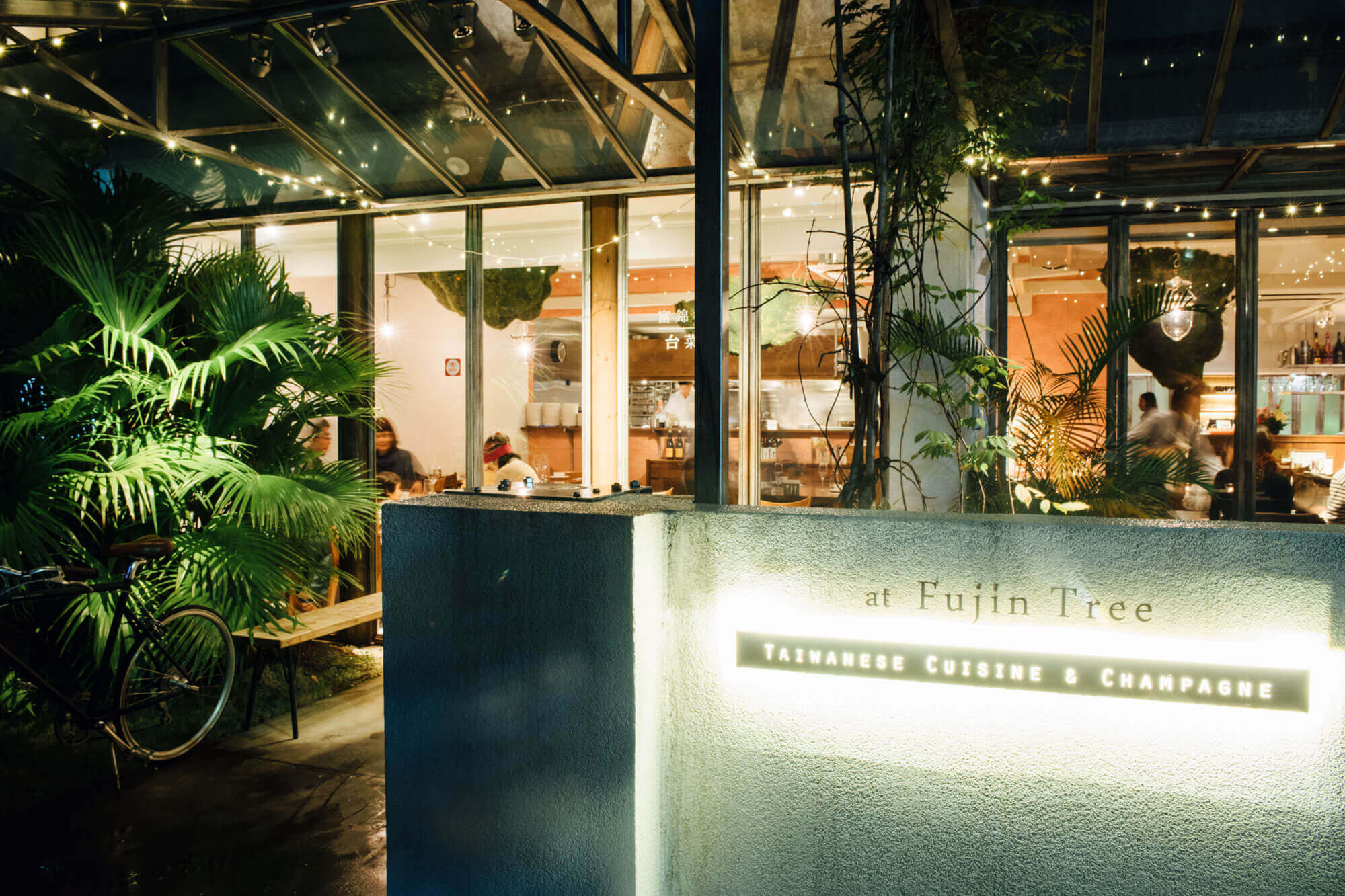 Fujin Tree Taiwanese Cuisine & Champagne, produced by Jay Wu, the founder of Fujin Tree Group, opened in 2014 on Minsheng Community, a sophisticated, lush green area near Taipei Songshan Airport.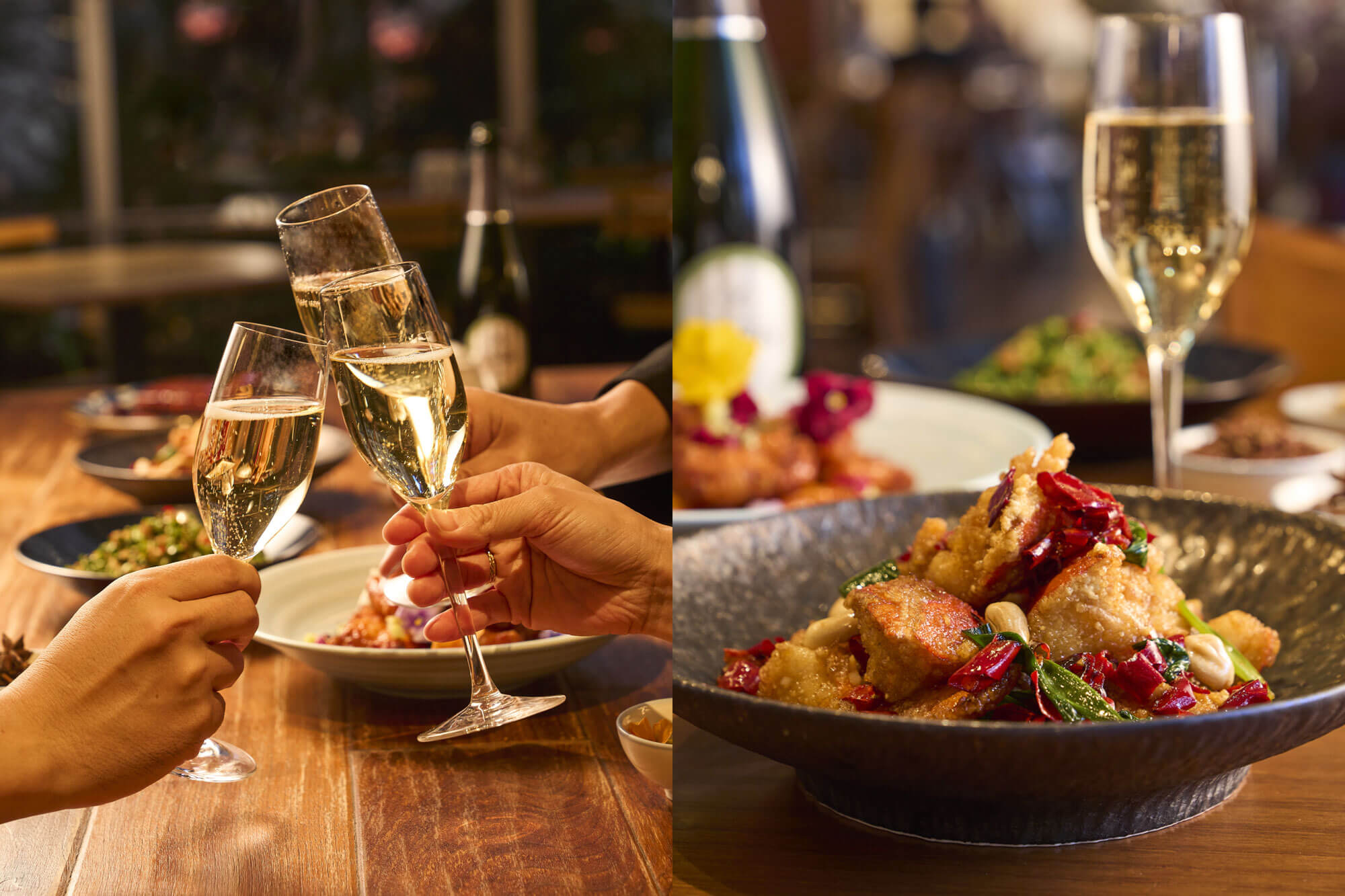 Made with lots of fresh ingredients from Taiwan, our dishes are seasoned perfectly balanced and go very harmonious with champagne. We offer a wide variety of Taiwanese feast made of special ingredients imported exclusively for our restaurant. Please savor the mature food culture of Taiwan.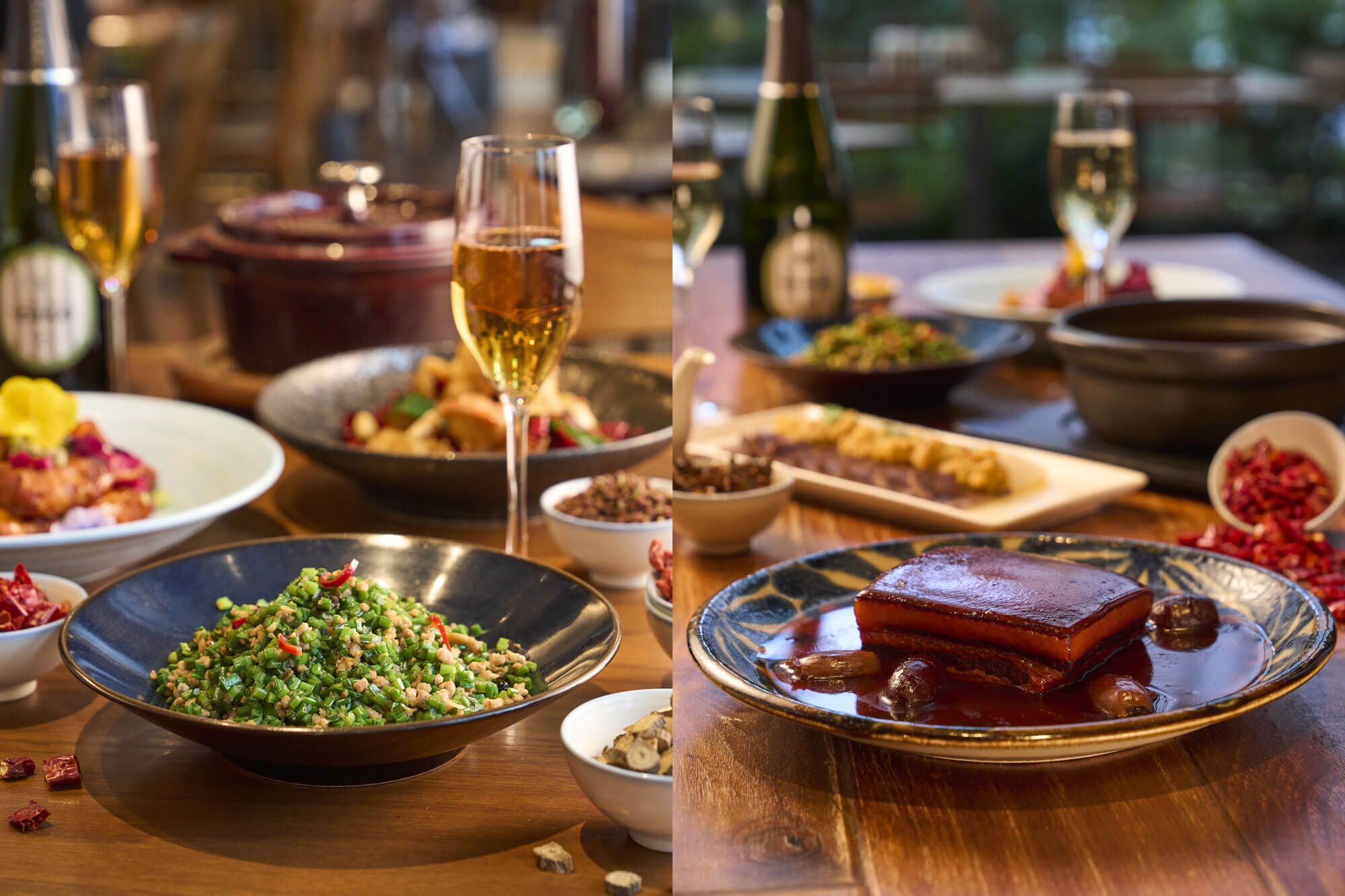 Since its open in 2014, Fujin Tree Taiwanese Cuisine & Champagne has become so popular that it was selected as one of the "Top 50 international travel destinations" in 2014 and also awarded in 2018 as one of the "Top 10 Can't-Miss Creative Taiwanese Restaurants in Taipei" by Taipei City Government. It is recognized as one of the most renowned restaurants in Taiwan.

In September 2019, the second restaurant opened in the "Eslite Spectrum Nihonbashi" restaurant area on the 2nd floor of COREDO Muromachi Terrace in Tokyo. It features white and light pink interior along with wooden furniture. Same as the Taipei restaurant, glass-made pendant lights and organic art works made by Lee Chi, an innovative artist from Taiwan, welcome you to the beautiful fusion of modern creativity and Taiwanese homey atmosphere.

Founder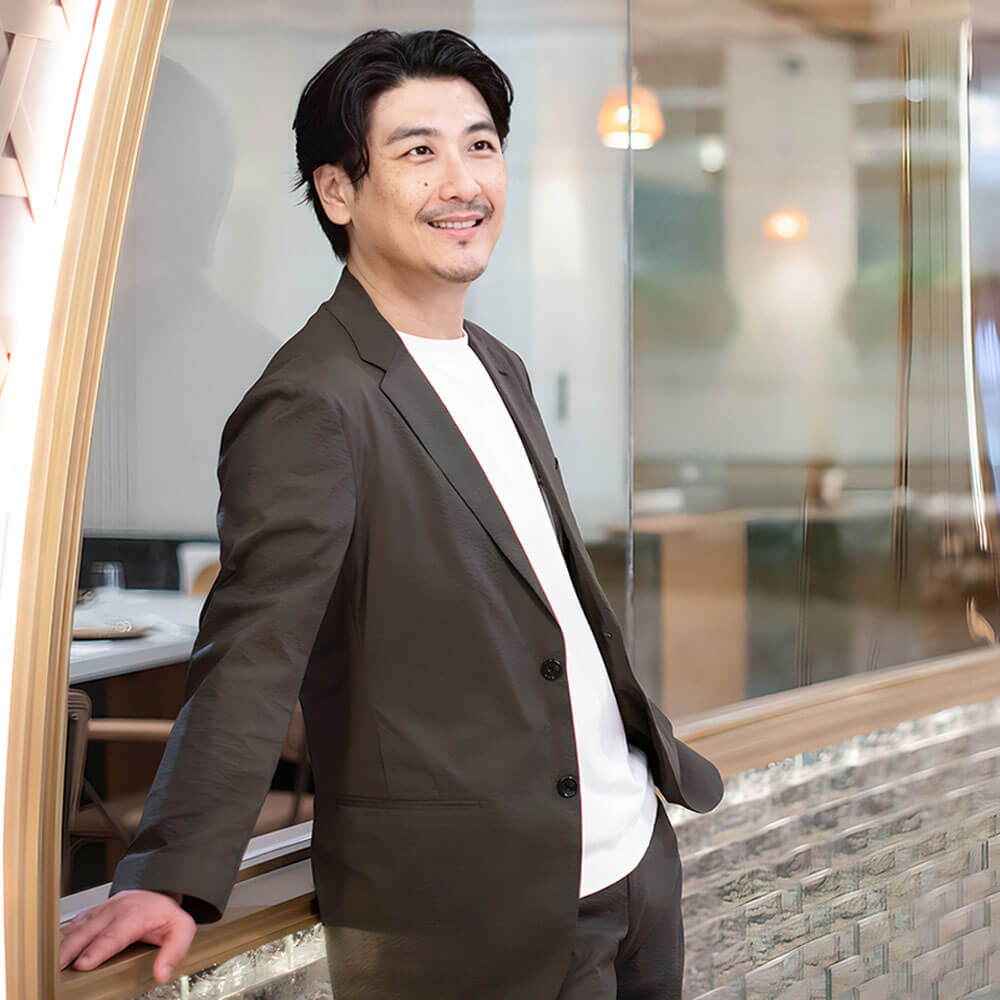 Jay Wu

Having lived in the United States, Canada and Japan, Jay established Fujin Tree Group in 2012 to introduce new lifestyles in Taiwan. Starting with the apparel select shop "Fujin Tree 355", he has developed various brands. His forward-looking and creative concept has been gaining great popularity and high reputation. Being a bridge between Taiwan and the rest of the world, Jay brings out Taiwanese food, commerce and culture abroad and brings back home his inspiration from Japan and other countries.

Fujin Tree Taiwan Cuisine & Champagne is a lifestyle brand in the Food category that redefines traditional Taiwanese cuisine from a global perspective.
Artist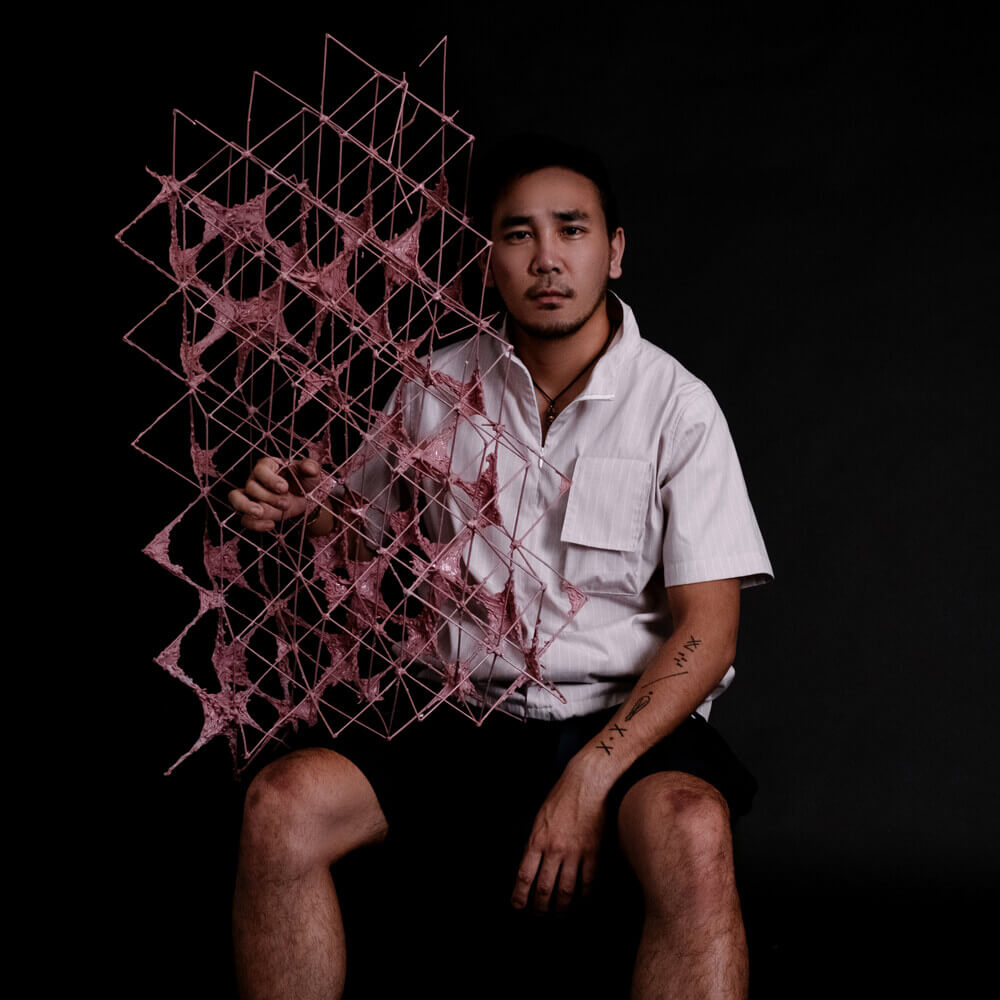 Lee Chi
https://bvlc.world/

Lee Chi, born in Taipei and graduated from the Department of Architecture at Chung Yuan Christian University. He focus on developing unique botanical art installations by bringing together his background in architecture, designing proposals, education, creating, and product development from 2013. Lee Chi pushes the boundaries of this work and aspires to go beyond his own standard for excellence. His design for HERMÈS's window installation art, "FUTURE MUSEUM: The Missing Part" supported by Hermes was awarded Good Design Award 2017 and Lee received recognition from the internationally-known magazine, Prestige, in their 40 Under 40 of 2017. edition.

Lee created botanical art for Fujin Tree Taiwan Cuisine & Champagne Tokyo location with the keyword "BONSAI", which regarded as three-dimensional painting and silent poetry.